Donna Bridge started Kingdom Kidz out of St. Andrew's United Methodist Church in Milton in 2000. At the time, she felt ill-equipped to start a puppet program for young people. She'd previously worked as an educator, and when a coworker had suggested teaching with puppets, she politely declined.
"I wasn't comfortable with that," she says. "Then I became a children's ministry coordinator. A staff member brought back puppets from garage sales and recommended using them in the children's ministry."
Donna obliged, and now, more than 20 years later, she doubles as the feisty Miss Curly—one of more than 200 puppets in the Kingdom Kidz collection, each with their own clothes and personalities.
The nonprofit teaches kids about values and invites them into the creativity of puppet-making and performance. While the program's roots are faith-based, you don't need to be religious to participate—or to benefit from lessons on kindness, respect, safety, and other character-building topics.
It's a different avenue to teach kids without them realizing that they're learning through fun.

Betty Gilmour, FCFP Director of Grantmaking
The program operates out of a former church, a building Donna and Kingdom Kidz general manager Lisa Berr purchased in 2015 and renovated with the help of funding from FCFP.
The women had been looking for a facility after years of doing travel performances when they came across the church in downtown Watsontown. They bought it for an astonishing $1. The facility's furnace had blown up, and the church sat empty for seven years. "We think it was held just for us," Donna says.
In 2020, Donna and Lisa received nearly $15,000 to renovate the church sanctuary into a creative arts center—a proper theater room complete with blacklight capability, sound and tech equipment, and a large-screen TV. The pew seating remains.
The theater room combines with a number of other activity rooms (including a neighborhood-style "kid city") that allow kids to do crafts, decorate puppets, stage performances, and even tinker with broadcasting.
More recently, FCFP helped Kingdom Kidz meet another need, this one highly practical. In 2022, another round of grant funding enabled the nonprofit to update the building's defunct HVAC system so they could comfortably continue programming. (Kingdom Kidz offers regular monthly programming and also hosts scheduled visits from educational groups and camps.)
Creative Transformations
Kingdom Kidz Theater Room Rennovations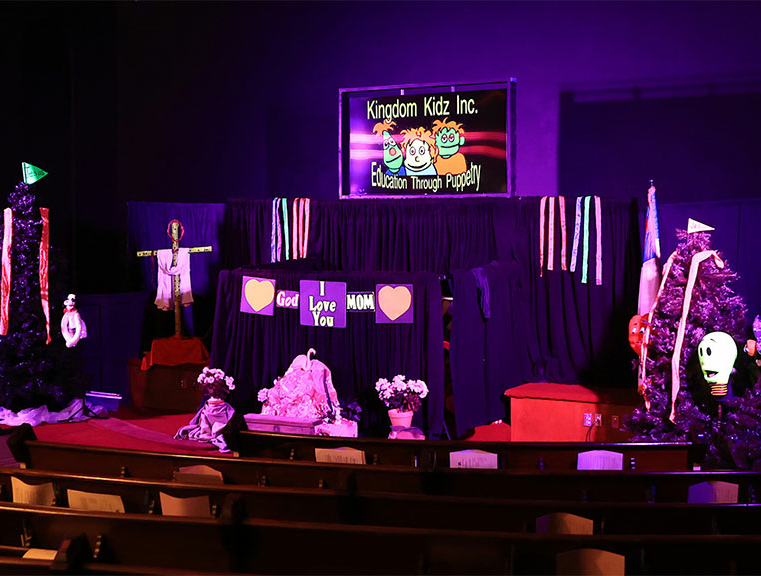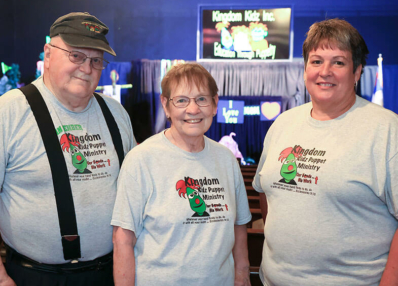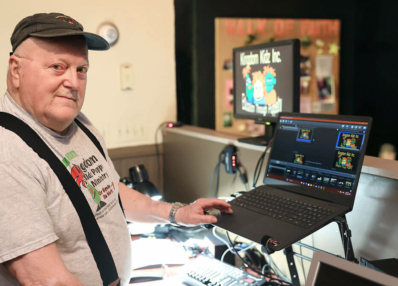 It's our hope that we're planting seeds for creativity away from electronic devices, letting kids create things they can call their own. And of course, have a good time.

Donna Bridge, Kingdom Kidz
The funding from FCFP has allowed Donna and Lisa to do what they love, which is to work with kids and create uplifting programming, not fundraise. Which is just the vision of philanthropy the Smiths had in mind—to use their generosity to support the generosity of others.
Learn more about applying for a grant through the Ralph and Josephine Smith fund. The annual application deadline is in early January.