Pearls is a way for women of all ages and backgrounds to get involved with giving. Through the donor society, members help grow and direct the Pearls with a Passion fund. All Pearls are invited to an annual dinner, where together they determine the area of grantmaking for the year ahead.
100+ Member Pearls (give $250+ annually)
$153,000 given to 46 programs in Lycoming & Union Counties since 2013
25+ Infinity Pearls ($25,000+ lifetime donation)
2022 Grant Recipients:
Snyder Union Mifflin Child Development Inc. – $2,200: for the SUMMIT Early Learning Family Tuition Assistance Program, which helps provide continued childcare for families in need during difficult times.
AIDS Resource Alliance, Inc. – $4,000: to support the HIV Prevention Assistance for Sexual Assault Survivors program, which provides free HIV prevention medication to sexually assaulted individuals.
DIG Furniture Bank – $4,800: to support the implementation of a management software program to advance DIG's ability to personalize client services, a critical part of achieving their mission of instilling dignity after crisis.
Camp Koala – $5,000: to support the costs of conducting six-week grief support groups for grieving children in partnership with local School Districts.
Family Promise of Lycoming County Inc. – $5,000: to support The Promising Futures program to meet the housing needs of people in crisis and in danger of losing their homes, or the safety of their homes.
Think BIG Pediatric Cancer Fund Inc. – $5,000: to support the Lycoming and Union County Family Assistance program, which relieves the stress of everyday financial expenses so families who are battling pediatric cancer can concentrate on treatment and healing.
Member Pearls
Annual contribution of $250 or more
Attend annual dinner in December
Vote for annual grantmaking focus
Enjoy networking and friendship
Meet Our Member Pearls
Anonymous (2)
Audrey Albright
Keri Albright
Amy Alexander
Brianna Apfelbaum Kula
Kendra Aucker
Amber Axeman
Lisa Ayers
Alfreda Baer
Laurie Barclay
Martha Barrick
Donna Bastian
Barbara Baylor
Brooke Beiter
Mary Bennardi
Rebecca Berninger
Shirley Bittenbender
Krista Paternostro Bower
Nancy Boyer
Cynthia Brindger
Linda Brown
Patsy Brown
Stephanie Calder
Patricia Case
Carol Catino
Nicoya Catino
Anya Chandler
Mary Beth Clark
Nancy Craig
Nichole Crawford
Linda Crockett
Ruthann Crotty
Annette Davis
Heather Dawson
Doreen Decker
Jeanne DeFeo
Linda Desmond
Janet Durrwachter
Carol Fausnaught
Pamela Fink
Mary Fish
Betty Gilmour
Emily Gorski
Abby Gulden-Luthi
Vicki Haussmann
Lea Ann Hawk
Meghan Hepler
Joyce Hershberger*
Leslie Hosterman
Sabra Karr
Teresa Keeley
Kimberly Kist
Tracy Kohl
Diana Konkle
Marsha Lemons
Mary Frances Liddell
Linda Lundy
Christian Lynch
Barbara Lytle
Bonita Mahoney
Ina McCormick
Melanie McIlwaine
Diane Meixell
Dorothy White Mertz
Suzette Meyer
Barbara Morrone
Kristen Moyer
Nicole Nardi
Diane Pelesh
Ann Pepperman
Andree Phillips
Marisa Rau
Monique Reinsel
Katherine Ritter
Maggie Roche
Susan Ross
Donna Sayah
Linda Skinner
Allison Savoy Staiman
Linda Stein
Carolyn Strickland
Leslie Temple
Lore Tignor
Sharon Trachte
Alice Trowbridge
Ling-Mei Chris Tsai
Christine Wallace
Barbara Wascher
Sherry Watts
Kathleen Weilminster
Kim Wheeler
Melissa Widerquist
Lori Wilson
Mary Wolf
Becky Yeagle
Karen Young
Cheryl Yoxtheimer
Kathy Zakarian
---
Infinity Pearls
Lifetime giving of $25,000 to Pearls with a Passion fund
Lifetime membership
Determine grantmaking criteria and grantee recommendations
Attend annual dinner in December
Vote for annual grantmaking focus
Enjoy networking and friendship
Meet Our Infinity Pearls
Anonymous
Linda Alberts
Lise Barrick
Karen Blaschak
Diane Breon
Jane Clapps
Shirley Durrwachter
Martha Gandy
Anita Gibbons
Davie Jane Gilmour
Barbara Hudock
Lyneah Hudock
Mary Ann Johnson
Dawn Linn
Carolyn-Kay Lundy*
Teri MacBride
Trisha Marty
Nicole Miele
Kathy Rogers
Carol Savoy
Marilyn Seeling
Sadie Seeling
Kristin Vincenzes
Ann Weatherill
Tammy Weber
Mary Welch
Jennifer Wilson
Sue Young*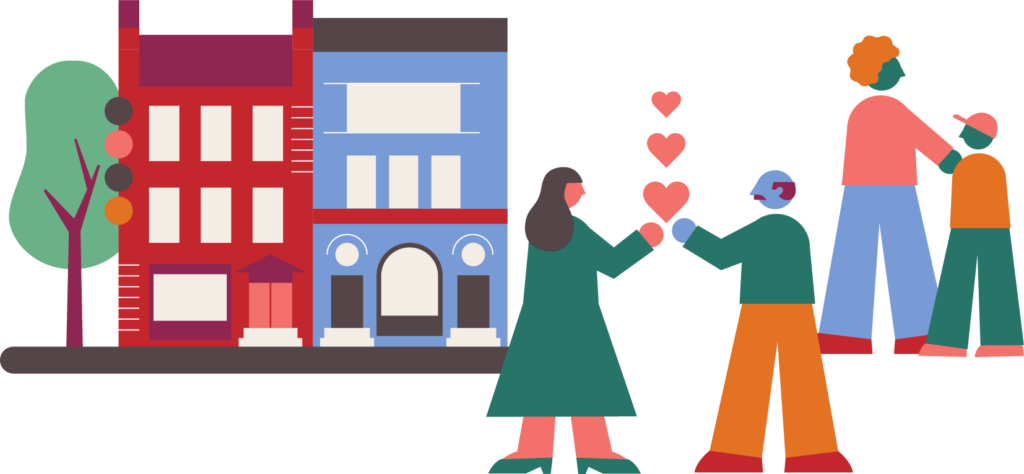 Are you the next Infinity Pearl?
An Infinity Pearl is a member who gives a lifetime gift of $25,000 to Pearls with a Passion. If the Infinity Pearl is the first in her county, that county will be opened to grantmaking.