Through First Focus, we invite our team and the community to join forces around a key issue. This initiative helps clarify our own efforts—and encourages all of us to advocate for positive change.
Currently on the agenda
Addressing Systemic Racism
In response to a national surge of racist events, we didn't want to simply make statements. We wanted to take meaningful action. Here's what FCFP is doing:
Internal Assessment
We've taken a close look at ourselves (an ongoing work) by undergoing bias training as a staff. We also diversified our board by adding new voices.
Nonprofit Trainings
After experiencing the benefit to our own team, we decided to offer free bias training (led by a third party) to other area nonprofits.
Listening Sessions
We organize discussions for a cross-section of community members to talk about racism close to home—and what we can do about it.
Updated Application
Our grant application now requests diversity statements. Our funding decisions will prioritize organizations committed to equity.
Equity Academy
We identified 11 nonprofits poised to make a difference and invited them to participate in a free monthly seminar at FCFP.
Community Input
We created a task force of community members with the experience and passion to support our efforts.
$100,000 Innovation Grant Challenge
Spark Tank
FCFP has an exciting new opportunity to involve residents in philanthropy and community causes. FCFP is creating an innovation grant challenge, "Spark Tank," designed to build and strengthen communities.
FCFP is looking for individuals with ideas on advancing or promoting racial equity in Lycoming County. We want creative people with ideas. People with dreams. People that have an idea to make our community better.
Spark Tank is FCFP's take on the television show 'Shark Tank' and is designed to encourage the community to work towards a more equitable society by overcoming obstacles relating to race relations. If you have an idea, but never had the resources to put your idea into motion, now is your opportunity.
FCFP will invest up to $25,000 for a winning idea, that can be used to make your dream a reality. Grants will be facilitated through a local 501c3 nonprofit organization to assist with implementation of the program. Funds will be used for ideas that enhance the quality of life for all Lycoming County residents by encouraging dialogue and collaboration to strengthen race relations.
Those interested in submitting an idea through FCFP's "Spark Tank" will be required to fill out an application outlining the project, the steps on how it will be offered to the community, how a grant up to $25,000 will be spent, and how the project will make lasting change.
Applications will be accepted through September 30, 2022. FCFP representatives will review submissions and invite finalists for an in-person presentation to be conducted in November. FCFP will select a local 501c3 nonprofit organization to assist the grant winners with making their project come to life. Winners will be announced in December.
Learn more. Download the Application.
For more information – contact Betty Gilmour, Director of Grantmaking.

Hi, I'm Jen! First Focus is a top priority – contact me to learn more.
President & CEO
[email protected]
570.321.1500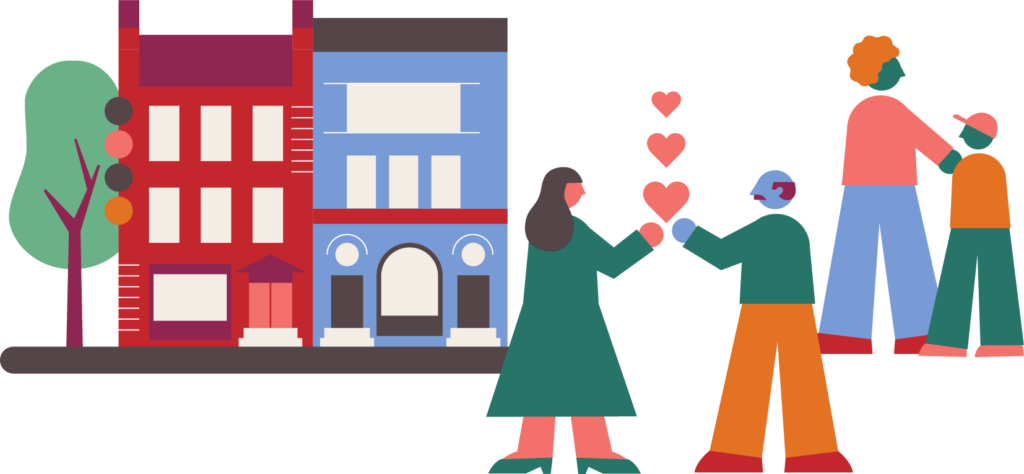 We invite other voices
Reach out to us to share ideas and talk solutions.
We're listening, and we want to help make this community a better—and fairer—place to live.