Meet Our Board
Our board members are chosen for their knowledge of community issues and their desire to serve the common good.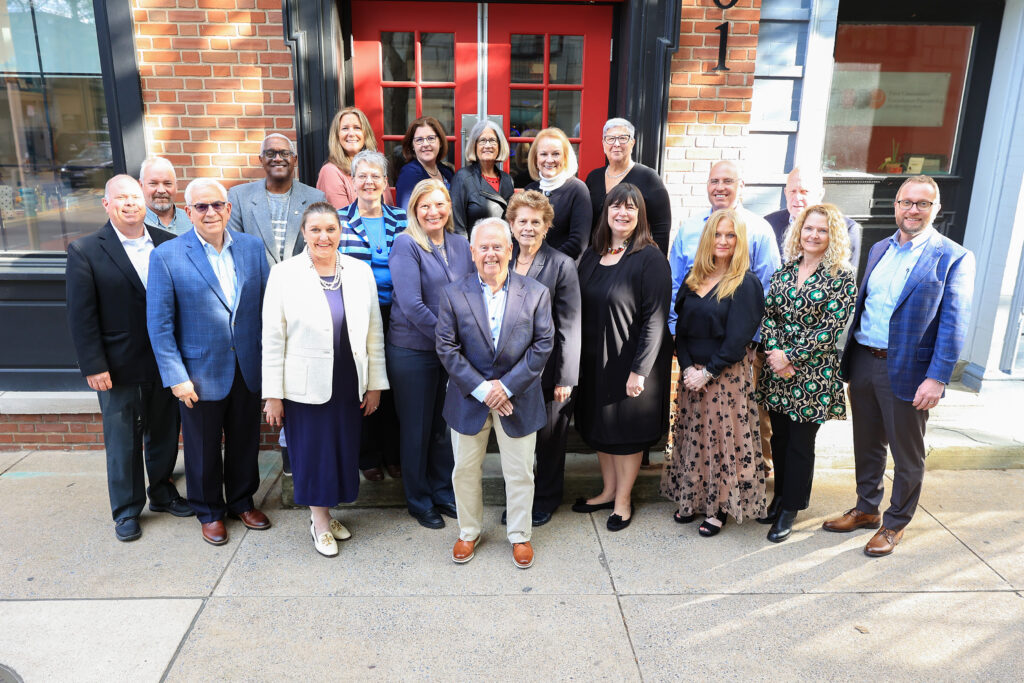 FCFP Board of Directors
Ted Strosser, Chair
Business Owner
Strosser Baer Architects, LLC
Davie Jane Gilmour, Vice-Chair
Community Volunteer
Kendra Aucker, Secretary/Treasurer
President & CEO
Evangelical Community Hospital
Jay Alexander
General Manager
Wayne Township Landfill
Brianna Apfelbaum Esq.
Managing Attorney
Apfelbaum Kula P.C.
Lise Barrick
Associate Broker & Realtor
Coldwell Banker Penn One Real Estate
Chris Baylor
Chief Executive Officer
Country Inn and Suites
Karen Blaschak
Community Volunteer
Brian Bluth Esq.
Partner
McCormick Law Firm
Ron Cimini
Community Volunteer
Al Clapps
Principal
Gentry Development
Harvey Edwards
Adjunct Professor of English
Susquehanna University
Brent Fish
President
Fish Real Estate
Andy Harris
Wealth Manager
Evergreen Wealth Solutions
Mary Ann Johnson
Community Volunteer
Sabra Karr
Broker
Villager Realty
Jeanette Kitchen
Vice President & Trust Officer
Woodlands Bank
Teri MacBride
Community Volunteer
Trisha Marty
Business Owner
(Re)Imagination Group
Nicole Miele
Public Relations
Pennsylvania Skills by Miele Manufacturing
Dominic Moffa
Executive Vice President & Chief Strategy Officer
Geisinger Health
Eileen Petula
Community Volunteer
Marwin Reeves Jr.
Pastor & CEO
Christ Community Worship Center, Inc.
Todd Ross
President
T-Ross Brothers Construction
Bob Walker
Community Volunteer
Tammy Weber Esq.
Managing Attorney
Marshall, Parker & Weber, LLC
Jennifer Wilson
President & CEO
First Community Foundation Partnership of Pennsylvania
Karen Young
President
Jersey Shore State Bank
Regional Advisory Board Members
Lise Barrick, Chair
Associate Broker & Realtor
Coldwell Banker Penn One Real Estate
Ron Cimini, Vice-Chair
Community Volunteer
Alfreda Baer
Financial Center Manager
Fulton Bank
Nancy Craig
Community Volunteer
Doreen Decker
Community Volunteer
Megan Doherty Kelley
Head of Research, FCAT
Fidelity
Erin Fitzgerald
Corporate Accounting Officer
Geisinger Health
Jean Hormell
Community Volunteer
Susan Jordan
Executive Director
Central Susquehanna Valley Mediation Center, Inc.
Norm Jones
Chief Creative Officer
Norm Jones Media
Kristen Moyer
Principal Program Analyst
SEDA-Council of Governments
Krista Paternostro Bower
Chief Executive Officer
ABPANC
Mike Reed
President & CEO
Rowe Sprinkler Systems
Marc Sortman
Sales Representative
Tyoga Container Company, Inc.
Allison Savoy Staiman
Community Volunteer
Elliott Strickland Jr.
Chief Student Affairs Officer
Pennsylvania College of Technology
Janice Todd
Community Volunteer
Joanne Troutman
Director of Social Impact Programs
Cornell University
Jermaine Truax
Director of Athletics & Recreation
Bucknell University
Kim Wheeler
Executive Director
SEDA-Council of Governments
Meet Our Staff
Our team combines big hearts and bright minds, bringing specialties in education, finance, consulting, and more to FCFP.